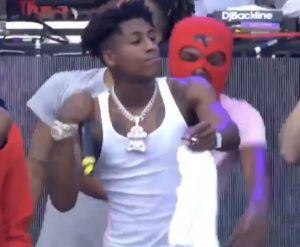 By Tamantha Hip-HopVibe.com Staff Writer
NBA Youngboy has allegedly been arrested after his Rolling Loud performance today.
Earlier today, he was shot at. The bullets missed him, but his girlfriend was reportedly shot and is in stable condition. He was still able to make it to his performance, but Miami police arrested him as he was leaving the venue, according to Gossip In The City.
There's no word on why he was arrested, but we will keep you updated with the latest.
https://www.instagram.com/p/BxYfNZ_gnPc/?igshid=13f6w0c8ymdeu