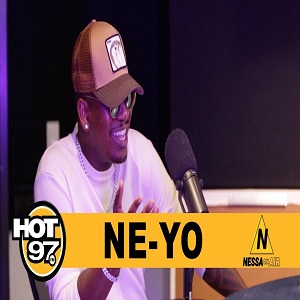 Ne-Yo talks almost divorcing and new album on Hot 97
Ne-Yo began his career as a songwriter. As a writer, Ne-Yo wrote numerous classics. However, it was the success of Mario's "Let Me Love You" that took Ne-Yo from behind the pen to in front of a camera. In 2006, Ne-Yo dropped his debut album, In My Own Words, via Def Jam.
Ne-Yo was signed by Jay-Z and released albums every year, from 2006-2008. During this time, Ne-Yo scored such hits as "So Sick," "Do You," and "Miss Independent." Fans got used to Ne-Yo releasing music every year. However, between 2009 and 2014, Ne-Yo only released two albums.
Ne-Yo spoke to Hip-HopVibe.com, in 2018, when he made his return with Good Man. During that period, Ne-Yo's marriage became the source of rumors. There were a lot of rumors about Ne-Yo and his wife, Crystal Renay. However, everything continued to be reported as good with Ne-Yo and Crystal. In 2020, reports surfaced that Ne-Yo and his wife, Crystal, were filing for divorce. On New Year's Day 2021, Ne-Yo and Crystal announced they were staying together.
Ne-Yo stopped by Hot 97 and spoke to Nessa about his current album. Recently, Ne-Yo released Self Explanatory. This album comes on the heels of Ne-Yo and Crystal saving their marriage. During the interview, Ne-Yo admitted cheating hindered their marriage. After that, Ne-Yo talked about the new album.
Ne-Yo talks almost divorcing and new album on Hot 97