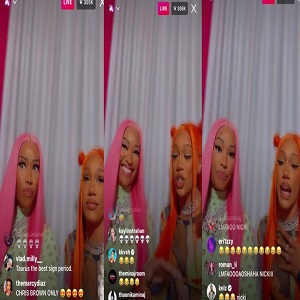 For a decade, Nicki Minaj held it down as the only relevant female rapper in the game. During this span of time, Nicki did much more than just be relevant, she was consistently a top five rapper in the game. Now, Nicki is finding herself back on top, assisting Bia on "Whole Lotta Money."
Nicki Minaj debuted, in 2010, and didn't look back. She consistently dropped hit records, making herself into one of the game's top artists. The past few years saw Nicki decline in popularity, but she's been on the upswing, over more recent years.
Recently, there were reports of Bia's "Whole Lotta Money" entering the top five, on Urban Radio. This is a huge accomplishment and Nicki Minaj was proud. She shared this news, on her IG Story, adding that the song hit the top five, without a music video, and then saying imagine if this did have a music video.