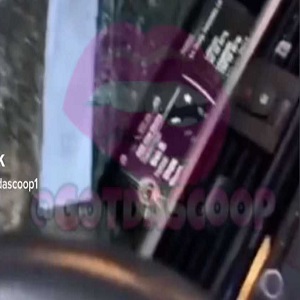 Nicki Minaj fan flips their car playing Do We Have A Problem
It's clear that Nicki Minaj is back and she has a major hit on her hands. Through her career, Nicki Minaj has proven she has a fan base that is unlike any other. The Barbz will do whatever they have to do in order to show they are the biggest Nicki Minaj fans, period.
Nicki Minaj began making major noise, back in 2007. She began dominating the mixtape scene and she was soon collaborating with Lil Wayne. Two years later, Nicki Minaj wound up signing with Young Money, only months after the label added Drake to the roster.
After the bidding war, Nicki Minaj signed with YMCMB. Nicki Minaj would go onto have an unprecedented run in hip hop. No female rapper has experienced the success Nicki Minaj has, along with the longevity she's enjoyed. Since 2018, Nicki Minaj has largely stayed out of the way. In Nicki Minaj's place, several female rappers have enjoyed success. Nicki Minaj, meanwhile, has gotten married and had a child. Last week, she released her single, "Do We Have A Problem?," with Lil Baby, and the fans love the single. One fan loved the song so much that they flipped their car while turning up to the record.