Nicki Minaj will delay album if "We Go Up" video doesn't do well 
On Tuesday, Nicki Minaj released the visuals to her new "We Go Up" single, featuring fellow New York native, Fivio Foreign. This comes after the collab was released in March.
Plenty of fans art showing the We Go Up video love, but Nicki wants the Barbz to go even harder. On Twitter she said she wants the fans to "do what they have to do" with the video, or else she'll delay her upcoming album.
"If y'all don't do what needs to be done with the #WeGoUpVideo I will significantly and I DO mean significantly…delay the…the…the…oh what's the word… oh! the album. That's right. *sighs* the album *devil wears Prada Meryl Streep voice*. 🎀"
The last album that Nicki released, was "Queen," back in August 2018. That was her fourth studio album, and debuted at number two on the Billboard 200 chart. Nicki has been very consistent to start 2022 though, as he put out two singles in February, as well. Those are "Do We Have A Problem?," featuring Lil Baby, as well as "Bussin," featuring Lil Baby.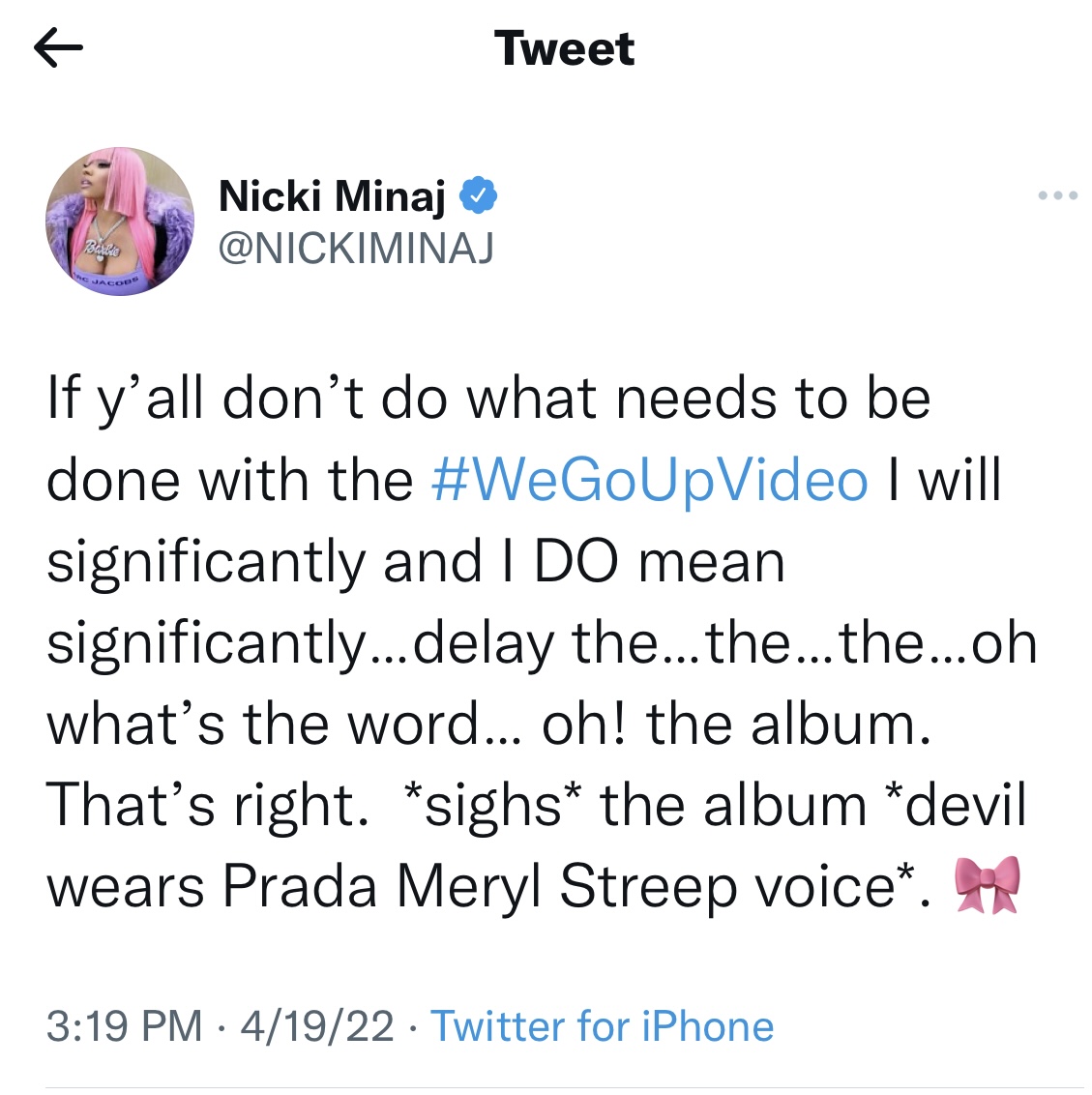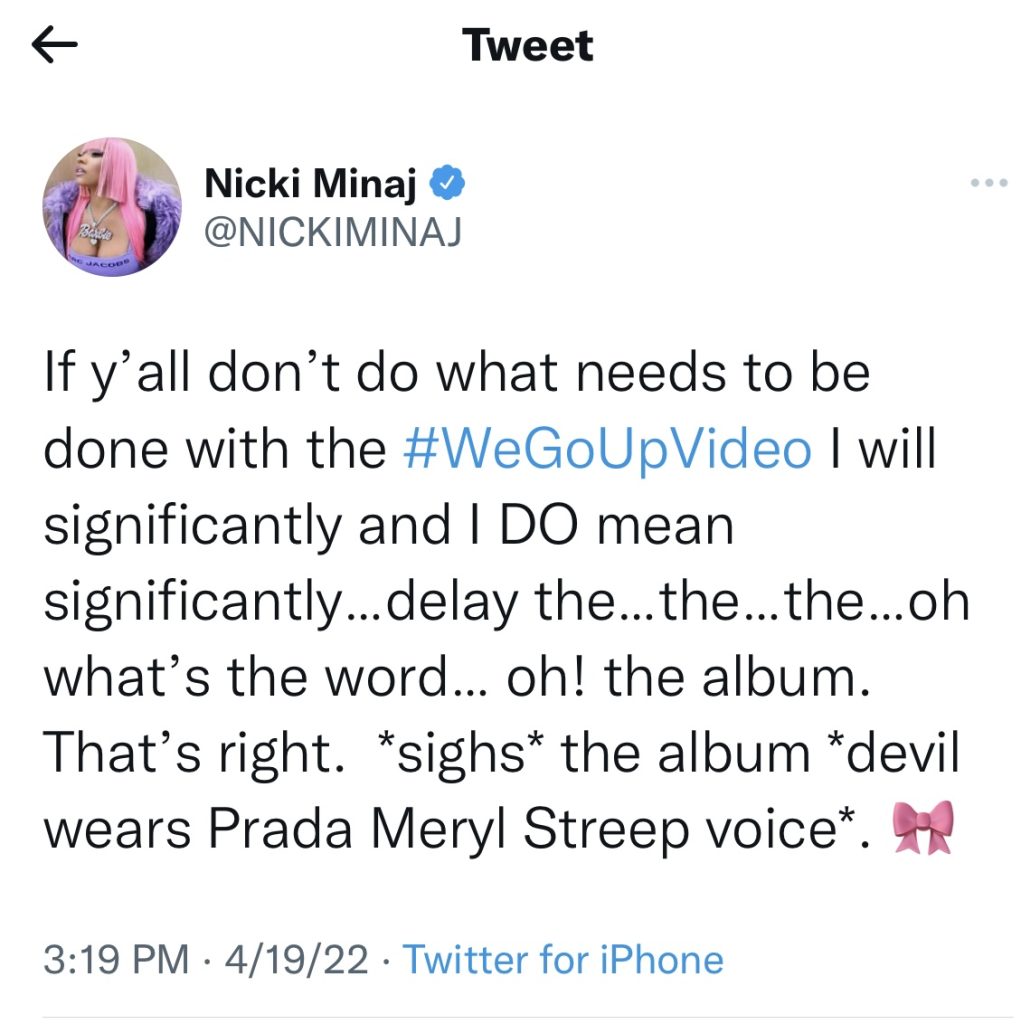 Nicki Minaj will delay album if "We Go Up" video doesn't do well