Offset says solo album will be out on November 11
This year, many have been speculating that Migos have broken up, as a group. This is due to the Atlanta rappers beginning to release solo music, at the start of the summer. That first started, after Quavo and Takeoff released their "Hotel Lobby" collaboration, in May. That single soon reached number 58 on the Billboard Hot 100 chart.
Offset eventually began to release solo music last month, with his "54321" single. He soon followed that up with his "Code" single, featuring Moneybagg Yo. Now, Offset has a solo album on the way, as well.
Offset just took to Twitter to announced that this album will be coming on November 11. The official title, cover art and tracklist have yet to be revealed yet, though.
This will be Offset's second solo album. He released "Father Of 4," back in February 2019. That went on to debut at number four in the US, as it was led by his "Clout" single, featuring Cardi B. In October 2017, he also released the "Without Warning" album, with 21 Savage and Metro Boomin.
Check out Offset speaking on this upcoming album, below.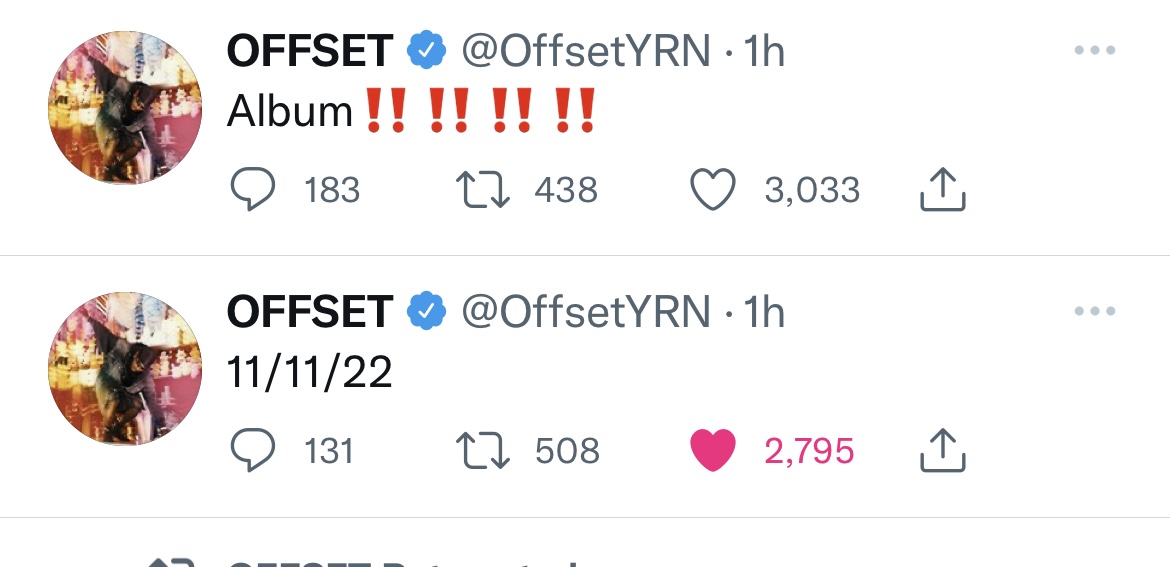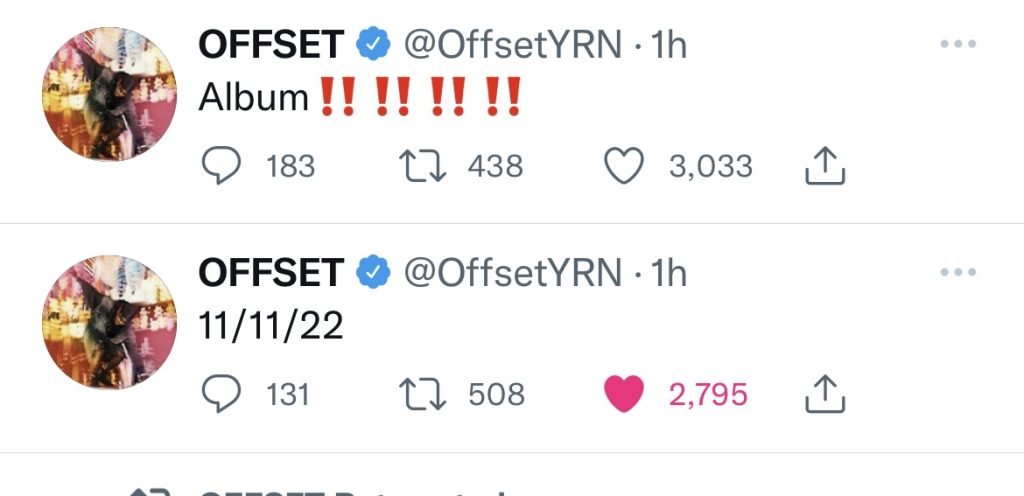 Offset says solo album will be out on November 11