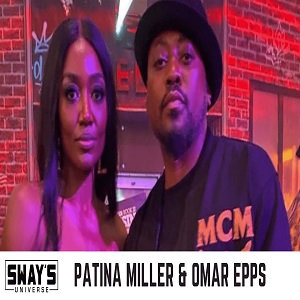 On Sunday, "Raising Kanan" premiered, and the first episode was a tremendous success. The show was a hit, before it premiered, already renewed for season two. Ahead of the premiere, the cast was making their media rounds.
Patina Miller plays the role of Raquel, Kanan's (Mekai Curtis) mom. She is the leader of the family's crew, who run the streets. After trying to keep Kanan out of the life, Rocky had no choice but to show him the game.
Omar Epps and Patina Miller recently spoke with Sway, in promotion of "Raising Kanan." The two talked about the upcoming series and their roles. One episode in, the fans love the show, and the actors.