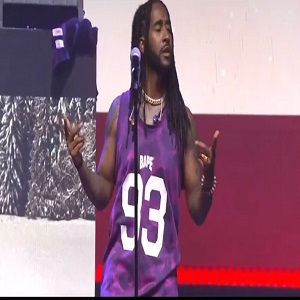 Omarion gets dragged by Twitter and fans say he cannot sing on Verzuz
Omarion has been a fan favorite for most of his career. A major reason why B2K was a success was because of Omarion. Not only did Omarion have the look to fit that era, he is an amazing dancer. As a result, Omarion did not have people criticizing his vocals.
Omarion was once the biggest name in music. However, his popularity came from being the leader of B2K. When B2K was together, Omarion was unstoppable. During that 2002-early 2004 run, B2K put out a ton of music. Impressively, almost everything B2K dropped went number one.
Omarion embarked on a solo career that was predicted to make him an all-time great. While Omarion had a successful career, he failed to match the numbers of B2K. However, Omarion still managed to create some classic singles. Omarion won with singles like "O," "Touch," "Ice Box," and "Post To Be." As a result, Verzuz paired Omarion against Mario for a battle. Tonight has made it 2002 all over again. The only difference is Omarion getting dragged. Fans are going in on Omarion's vocals, saying he can't sing, and he never could.
Omarion gets dragged by Twitter and fans say he cannot sing on Verzuz