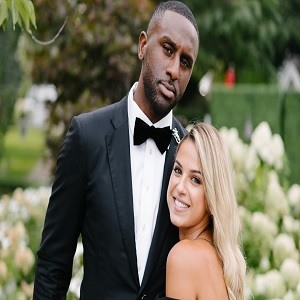 A common theme of the 2010s has become "love is love," where people are forcing people to accept all. Stigmas have existed, for years, over who people choose to be with. While prejudices still exist, they are nowhere near as bad as they once were.
However, it seems that people still have issues with professional athletes, particularly NBA players, marrying/dating white women. A few months ago, Patrick Patterson, of the Los Angeles Clippers, celebrated his wedding. When one fan saw his wife, he questioned him on it.
One fan basically said if Patrick Patterson never made it to the NBA, she would have never married him. Answering him, Patterson said it doesn't matter, and love is love. But, the fan kept hounding him, going as far as saying working at Walmart in Toronto, she would have never gone for him.
Patrick Patterson goes onto question the fan, asking if he should "settle for a bulldog," after the man accuses him of giving up loving "our women." Patterson said he chose the happiness that Dr. King fought for, adding that color doesn't matter, telling the fan to "wake up."