Post Malone says "Twelve Carat Toothache" will be out in June 3

Recently, Post Malone's manager, Dre London, revealed that Malone's fourth studio album is coming in May. This project is titled "Twelve Carat Tootache," as it is Malone's first album since fall 2019.
However, the official release date for Twelve Carat Tooache is officially here. Post Malone has just confirmed on his social media feeds, that the album will actually arrive on June 3.
Malone also recently previewed some new collaborations that he'll have on Twelve Carat Toothache, which includes Doja Cat and Roddy Ricch. The complete tracklist for this album has yet to be officially revealed by Malone yet, but this expected to be out sometime in May.
Malone is also aiming for his third consecutive number one album. "Hollywood's Bleeding" previous hit that mark in September 2019, as it went on to be one of the biggest albums, over the next year. Malone has been viewed as one of the most versatile artists in the industry, as he's worked with the likes of Ozzy Osborne, SZA, 21 Savage, Young Thug, and more.
Check out Post Malone announcing his "Twelve Carat Toothache" album's release date, below.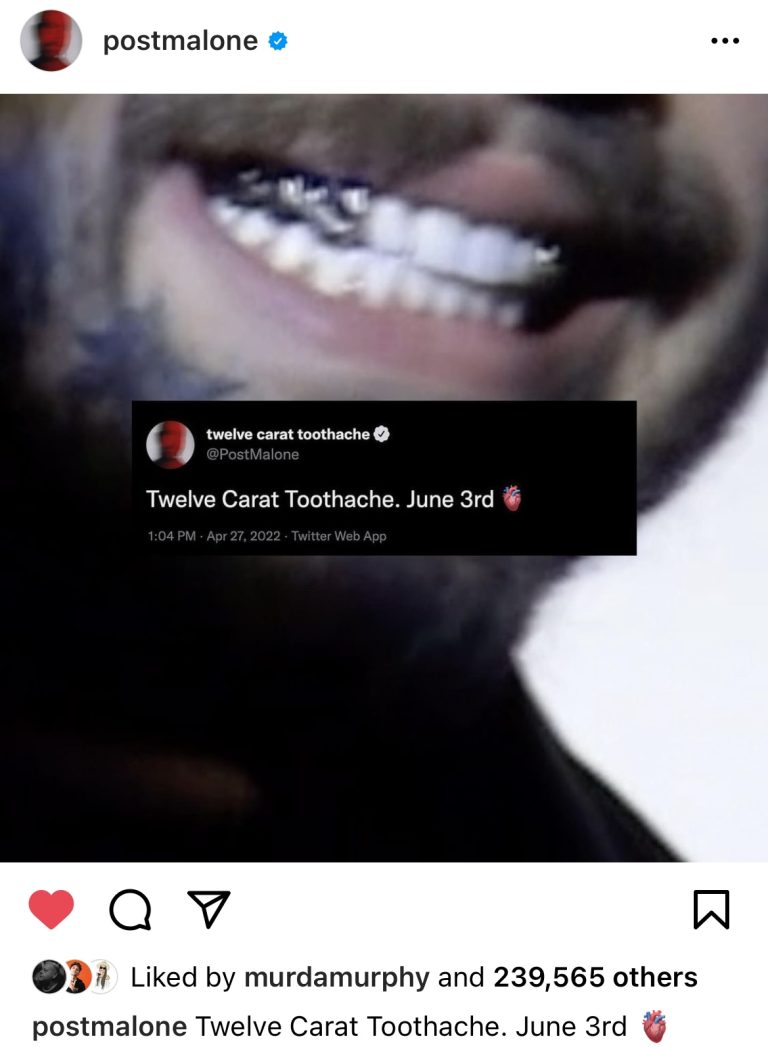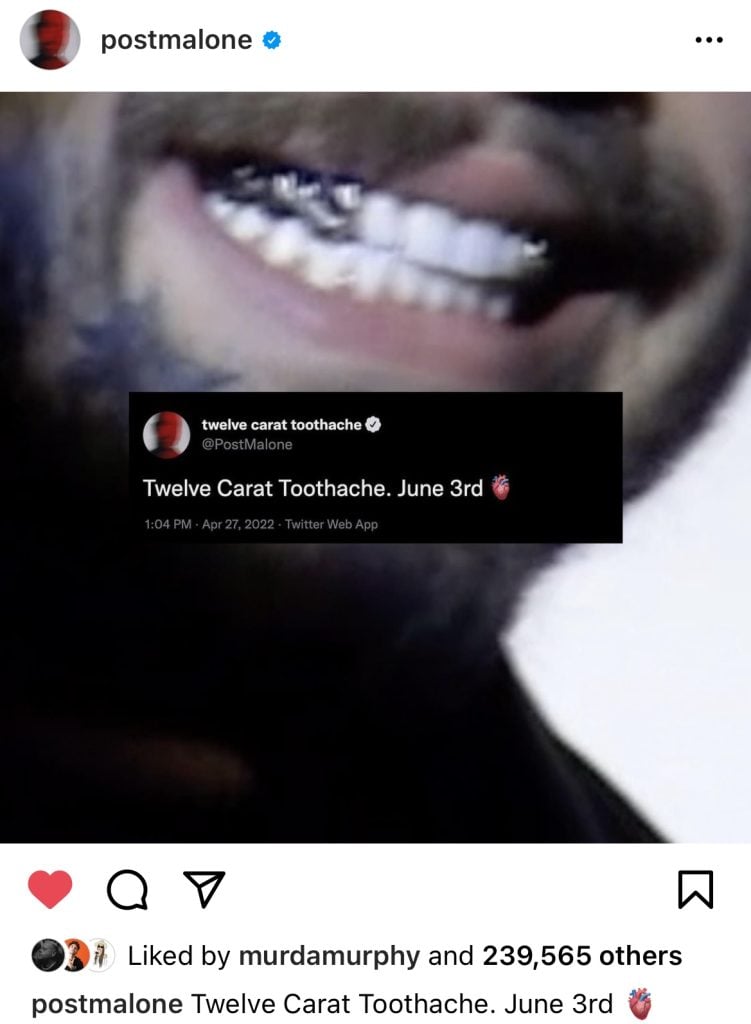 Post Malone says "Twelve Carat Toothache" will be out in June 3