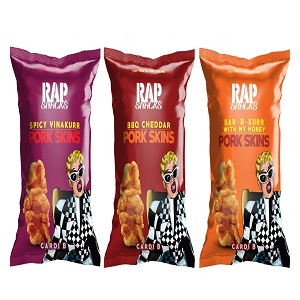 By Jay Rich
Hip-HopVibe.com Staff Writer
Few artists have ever enjoyed the kinds of success Cardi B has, in the rap game. Aside from her improbable rise, Cardi B had three singles top the Billboard Hot 100, as a lead artist. Prior to Cardi B, only one female rapper ever topped Billboard, Lauryn Hill.
Cardi B, in her 2017-2018 run, proved she was no one hit wonder. She is now working to prove that she is no one album wonder. Already, she's had success with her "WAP" single, featuring Megan Thee Stallion, which topped Billboard.
On top of everything else, Cardi B is now the face of Rap Snacks' new line of pork skins. This new product from Rap Snacks isn't just a new product, it is a promo to go vote. It comes with a link, called "Rap Snacks Vote."
Find the "Rap Snacks Vote" link here.
Follow Hip-HopVibe.com on Twitter @HipHopVibe1.