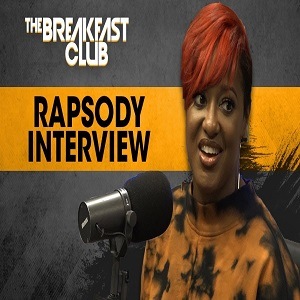 By Alyssa Debonair
Hip-HopVibe.com Staff Writer
Not only is Rapsody one of the brightest rising stars in the game, she is also a vocal leader. This morning, her CNN interview went viral, where she spoke on the current political landscape. Her media rounds were all due to Laila's Wisdom, her new album.
Rapsody has gone through a lot of positive changes, heading into this album. Evolving from her roots in Eastern North Carolina, Rapsody gained the Jay-Z co-sign and signed to Roc Nation. Later, she would end up working with Kendrick Lamar on music.
This morning, Rapsody stopped by "The Breakfast Club," sitting down with DJ Envy, Angela Yee, and Charlamagne Tha God. They talked with her about working with Kendrick Lamar, and her longtime work with 9th Wonder. She would also discuss the work she put into this album in hopes of it being a classic.
Watch the entire interview below:
Follow Hip-HopVibe.com on Twitter @HipHopVibe1.