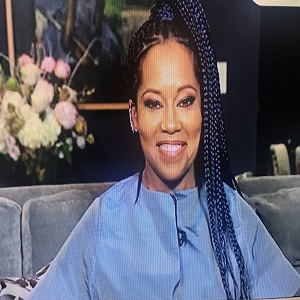 Tonight, Regina King was on CNN X NYE, hosted by Anderson Cooper and Andy Cohen. Back in 2017, the two hosted it for the first time, to much success. Of course, the health conditions have changed how things are done.
Regina King was among the guests, alongside Jackee Harry, her "227" co-star. Together, they turned up the broadcast in ways people couldn't imagine. Definitely, it was a situation where people had to see it for themselves.
On Twitter, Regina King is trending on Twitter. The fans looked at her and made her trend, just because they think she's beautiful. Aside from this, they pointed out that she was drunk, drawing laughs.