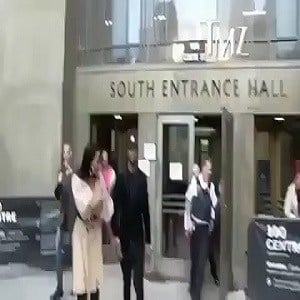 By Bossyy
Hip-HopVibe.com Staff Writer
A few weeks ago, Remy Ma found herself being accused of assault by former "Love & Hip Hop" co-star, Brittney Taylor. During their time together, on the show, Remy Ma tried giving Bri advice. She and other former co-star, Bianca Bonnie, were rivals, and often fought.
One particular scene saw Bianca and Brittney fight, while Remy Ma was there, with Yandy Smith, to mediate. Because of her charges, there was no question, Remy Ma had to leave. On the reunion, Remy blasted both young ladies for putting her freedom at risk.
But, Brittney Taylor wasn't done there, as she shared a photo of herself with a black eye, insinuating that Remy Ma did it. Yesterday, Remy Ma turned herself into police custody. Last night, Remy Ma and Papoose were caught leaving, by TMZ, as Remy gave some eyerolls to the questions the paparazzi had for her.
Watch the entire video below:
Follow Hip-HopVibe.com on Twitter @HipHopVibe1.