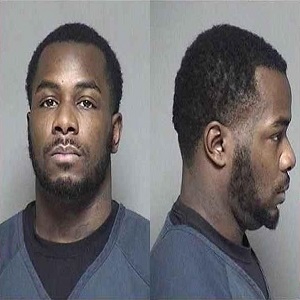 In the Columbia, South Carolina area, one of the most-complicated stories came to its conclusion. A young mother, and her two-year-old daughter were killed, in Minnesota. Their killer ended up going on the road, looking to kill a third victim.
Thankfully, the killer made a stupid mistake. That mistake led to his arrest, before the third life was taken. Despite killing two people, the killer was actually going live, on Facebook. To top it off, he had a BB gun in his possession.
Renard Lydell Carter, age 29, killed his pregnant girlfriend, Keona Sade Foote, age 23, and her two-year-old daughter, Miyona Zayla Miller, in Rochester, Minnesota. After that, he drove to South Carolina, looking to kill another woman. However, the police found him, in Richland County, outside of Columbia. Warned that he had a rifle, he had a BB gun, which looked like a rifle, and he pointed it at the cops, who shot him several times, but he survived, leading to his arrest.
Source: WYFF 4