Rick Ross and Meek Mill announce "Shaq & Kobe" single 
Over the past decade, Rick Ross and Meek Mill created plenty of hot records together, when Meek was signed to Ross' Maybach Music Group record label. However, the two have since gone on a very long hiatus without releasing collaborations together.
Meanwhile, Ross and Meek have just dropped some big news, in regards to what they have coming up together. They revealed that they have a new record being released this Friday, which is titled "Shaq & Kobe." This is titled after the NBA Hall Of Famers and former Los Angeles Lakers teammates.
Moreover, this collaboration comes after Meek performed at Ross' car and bike show at his Fayetteville, GA, home, this past summer. That event also included a performance from Gucci Mane.
Meek has also been an independent artist again over the past year, as many fans are waiting for him to finally release a new studio album. His previous one came in October 2021, which was "Expensive Pain." That went on to see a number four debut in the US, on the Billboard 200 chart.
Check out Rick Ross and Meek Mill announcing their upcoming "Shaq & Kobe" single, below.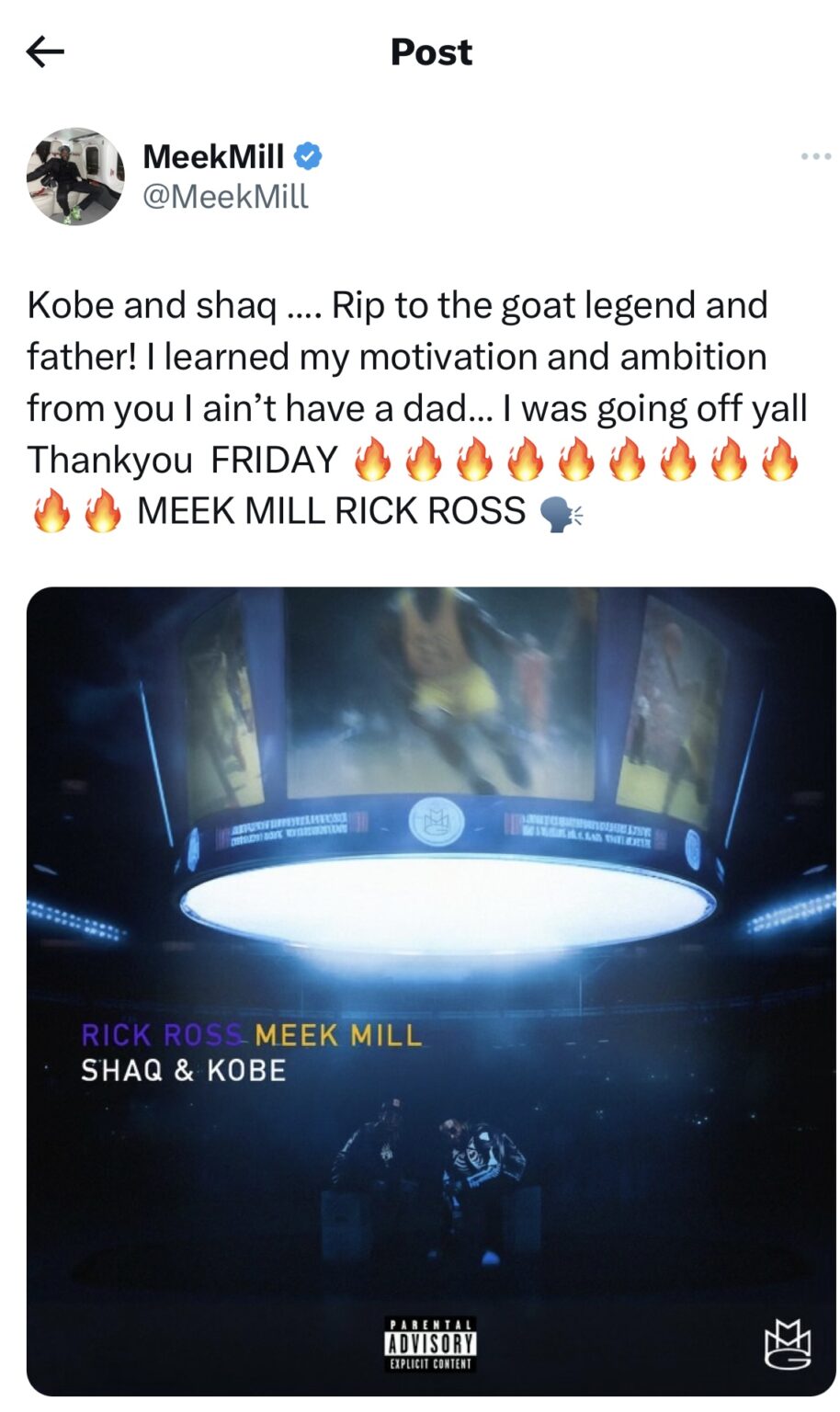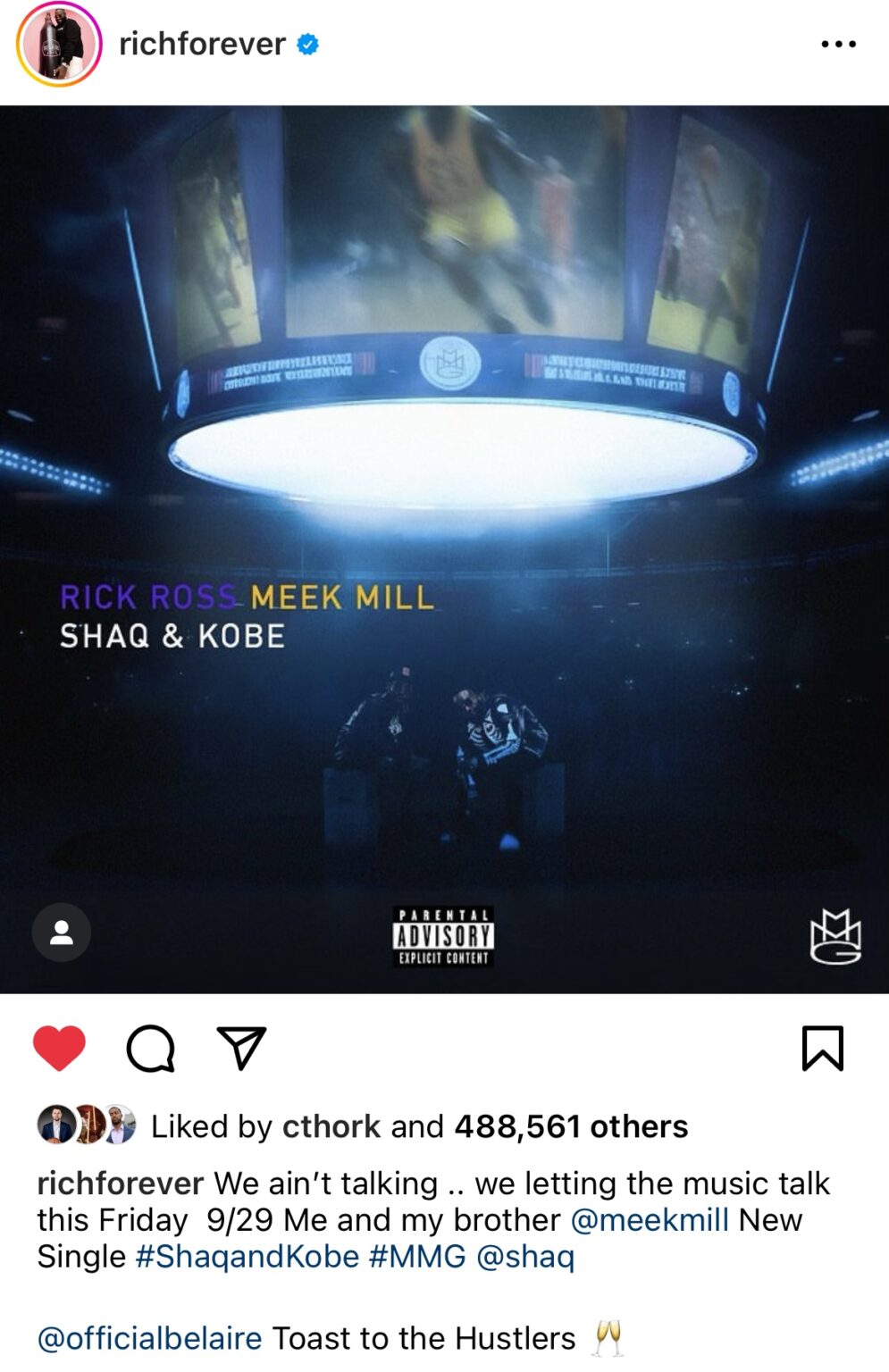 Rick Ross and Meek Mill announce "Shaq & Kobe" single