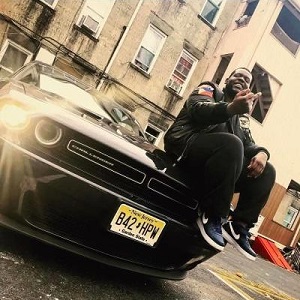 By Jay Rich
Hip-HopVibe.com Staff Writer
On Facebook, respects are pouring out for Karreim Hicks, better known as Frenzy Beatz, in the hip hop world. A producer, Frenzy Beatz made notable records with Fetty Wap and RetcH. Like those two rappers, he was also a New Jersey native.
What is abundantly clear is that, for as good of a producer as Frenzy was, he was a far better person. The love being expressed for him is sincere. Given the kind words being shared, along with the memories, he will definitely be missed.
Frenzy Beatz died, but the cause of death is currently unknown. With so much going on, the biggest concern is just honoring Frenzy Beatz for the man that he was. Definitely, his memory will live on in the music he created, and for the life he lived, most importantly.
Follow Hip-HopVibe.com on Twitter @HipHopVibe1.