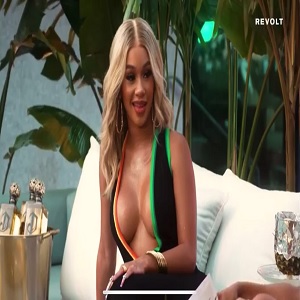 Saweetie speaks on Lil Baby dating rumors and Chanel store pic
Saweetie shocked the world, when she and Quavo broke up, last year. At the end of 2018, the two were a rumored couple. Back then, people did not see them as an item. However, both were rising to fame, and it worked. In 2019, the world watched Saweetie and Quavo become hip hop's favorite couple.
Saweetie became a fan favorite for all of the obvious reasons. While her music was catchy, Saweetie began to win over fans with her good looks. Meanwhile, her personality was also winning people over. As a result, rumors began that were designed to cause Saweetie to leave Quavo. In 2021, those fans got their wish, as the couple broke up. After that, Quavo took back the Rolls Royce he gifted her.
Saweetie recently sat down with Yung Miami, for "Caresha Please." Yung Miami is not just an artist, herself, she is one of the hottest in the game. As a result, as an interviewer, Yung Miami can ask the questions a typical reporter can't. With that being said, Yung Miami asked Saweetie about the rumors about her and Lil Baby last year. Firstly, Saweetie did not answer any questions directly. In addition, when asked about the Chanel pic, which Lil Baby called out, Saweetie said she does not shop and tell.
Saweetie speaks on Lil Baby dating rumors and Chanel store pic