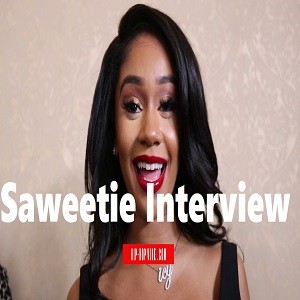 Last year, Saweetie went from being a viral sensation to being a music industry heavyweight. Her freestyle over Khia's "My Neck, My Back" would become "Icy Girl," her breakout single. The success of that record led to Saweetie getting signed by Warner Bros. Records.
Saweetie has since become a fan favorite on the IG blogs. Many people have been rooting for Saweetie and Quavo to become a couple, as rumors suggest the two have been dating. Early this year, Saweetie dropped her High Maintenance EP to much fanfare.
Recently, Hip-HopVibe.com was at the Ebony Power 100 gala, and caught up with a few people on the red carpet. Saweetie was among the people who were there. Speaking for an exclusive interview, Saweetie discussed Black Excellence and her 2017-2018 success.