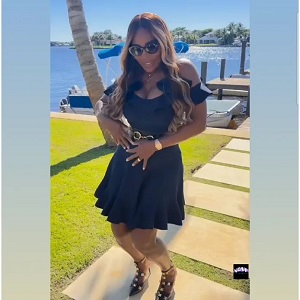 Serena Williams dances to Latto's It's Givin single
Over twenty years ago, Serena Williams made herself into a household name. Serena and her sister, Venus Williams, revolutionized tennis. As professional tennis players, Serena and Venus introduced tennis to the hip hop audiences.
Serena Williams is a major figure in the hip hop world. As one of the top athletes, Serena is a force. Venus and Serena Williams inspired young people of all genders to look at more than music and basketball.
When The Game made his debut, he shouted Serena and the Williams family out. Serena Williams has continued making history. Along the way, Serena Williams carved out time to have a family. Serena Williams is married with a daughter, but she's still that woman, too.
Serena Williams reminded the world exactly what she's working with. Recently, Serena Williams shared a video of herself dancing. The moment was just Serena Williams showing off, but it was a look. While Serena Williams was only dancing, she was dancing to Latto. Yes, Latto is already a star, but Serena Williams put her music on her TikTok. Serena Williams has millions of followers that go far beyond music.
Serena Williams dances to Latto's It's Givin single