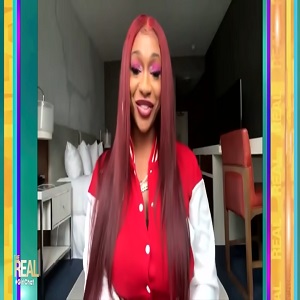 Last week, a video surfaced of Sidney Starr and Darius McCrary. In the video, the two were looking cozy. Getting ahead of it, Darius denied dating Sidney, and then she shared a video of the two kissing.
Already, Darius McCrary and Sidney Starr have been accused of having a relationship. The kissing video didn't do Darius any favors. Since the video, people have had a lot to say.
"The Real" interviewed Sidney Starr, in order to set the record straight. She denied dating Darius McCrary, but did say they're friends. Sidney went onto say she won't do to him what she did to Chingy.