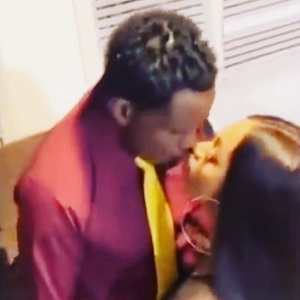 Earlier this week, rumors began of Darius McCrary dating Sidney Starr. This followed some Instagram comments, a year ago, where the two seemed flirty. But, Darius quickly took to social media to shut those rumors down.
Darius McCrary didn't deny being friends with Sidney Starr, but denied being involved with her. He said the two did a photo shoot, for work. However, he maintained that the two aren't together.
Sidney Starr has now taken to social media to address Darius McCrary. Very simply, she shared a video of him kissing her. She went onto say that he was drunk and doing too much, making it hard for the photographers to do their job.