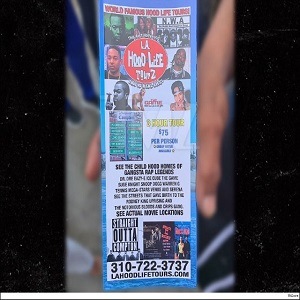 By Tamantha
Hip-HopVibe.com Staff Writer
It's bad enough that Nipsey Hussle actually got killed, when he was living the straight and narrow life. While he was moderately popular, he wasn't exactly famous, and it seems as if that's how he wanted it. All he wanted to do was to be a leader in his community.
Furthering that point, Nipsey Hussle opened his Marathon store in a strip mall in Crenshaw, right in his hood. Right there, Nipsey Hussle was gunned down. Since then, there has been real concern, but also a lot of fake love, to go along with it.
When Nipsey Hussle's funeral was taking place, there were people actually selling tickets for people to go. To honor his legacy, there was a memorial for him at the Marathon store. But, there were more people looking to make a quick buck, so that memorial also had to be removed, really shameful of the people.
Follow Hip-HopVibe.com on Twitter @HipHopVibe1.