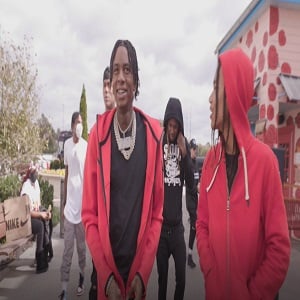 Soulja Boy will star in The Life of Draco on Revolt
Over the course of 2021, Soulja Boy put on a show. After being left off Donda, Soulja Boy had an onslaught of insults aimed at Kanye West. The things he said about Kanye were highly entertaining. Thankfully, the situation ended with the two on good terms.
Soulja Boy knows how to capture the attention of millions of people. Nearly fifteen years ago, he dropped the first viral rap record, before people knew what viral was. Despite this, there were many people who wrote Soulja Boy off. But, fifteen years later, he is still here.
After a three year hiatus, Soulja Boy is returning to television. This time, he has his own series, as opposed to being a part of an ensemble cast. For years, he has shared vlogs of himself on the road, where he's had all kinds of adventures. Now, he has turned this into another venture, partnering with Revolt for "The Life of Soulja," his new reality series. The show will follow him, as he tours with the likes of Justin Bieber, Bow Wow, and T.I. January 21 is when the show premieres.
Soulja Boy will star in The Life of Draco on Revolt