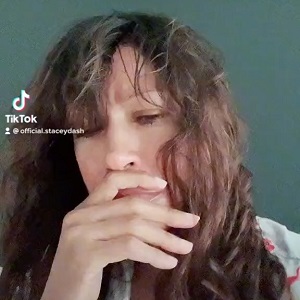 Stacey Dash found out DMX died today and shares video crying
Stacey Dash rose to fame, in the 1990s. Back then, she played on the teen series, "Clueless." In the 1990s, Stacey Dash remained a fixture within the hip hop community. Even though her show was not of the culture, Stacey Dash still had love.
Stacey Dash starred in Kanye West's music video for "All Falls Down," reintroducing herself to the masses. Years later, when Stacey Dash and Kanye West expressed their support for the former president, fans pointed out how they changed. In the case of Stacey Dash, she took a hard line against the Black culture.
Stacey Dash first shocked fans, when she spoke out against Barack Obama. When he ran for re-election, in 2012, Stacey Dash announced her support of Mitt Romney. This led to a major backlash against Stacey Dash. Until 2021, Stacey Dash remained active in politics, and she floated the idea of running for Congress in 2018. Last year, Stacey Dash spoke out against the former president, and announced the end of her political career. This afternoon, Stacey Dash shared a video, saying she just learned DMX passed away today. Dash said she knew she was late, but shared a video of herself shedding tears.
Stacey Dash found out DMX died today and shares video crying