By Yuriy Andriyashchuk
Hip-HopVibe.com Staff Writer
Yesterday, Starbucks got blasted on social media for revealing that they would not allow employees to wear Black Lives Matter apparel due to dress code policy and fear of other people inciting violence. This resulted in boycotts of the company and now, they are caving in.
Today, Starbucks quickly reversed their decision and will allow employees to wear BLM apparel so they can support the movement. They will also be selling "Black Partner Network" co-designed t-shirts that will be distributed to 250,000+ store partners.
"Black Lives Matter," said Starbucks on Twitter. "We continue to listen to our partners and communities and their desire to stand for justice together"

"As we talked about earlier this week, we're designing new t-shirts with the graphic below to demonstrate our allyship and show we stand together in unity," added Starbucks executives wrote in a letter to employees which was titled as "Standing together against racial injustice. Until these arrive, we've heard you want to show your support, so just be you. Wear your BLM pin or t-shirt. We are so proud of your passionate support of our common humanity. We trust you to do what's right while never forgetting Starbucks is a welcoming third place where all are treated with dignity and respect."
Starbucks made the right decision here. They shouldn't care what racist think and need to vocally stand against injustices such as racism and police brutality.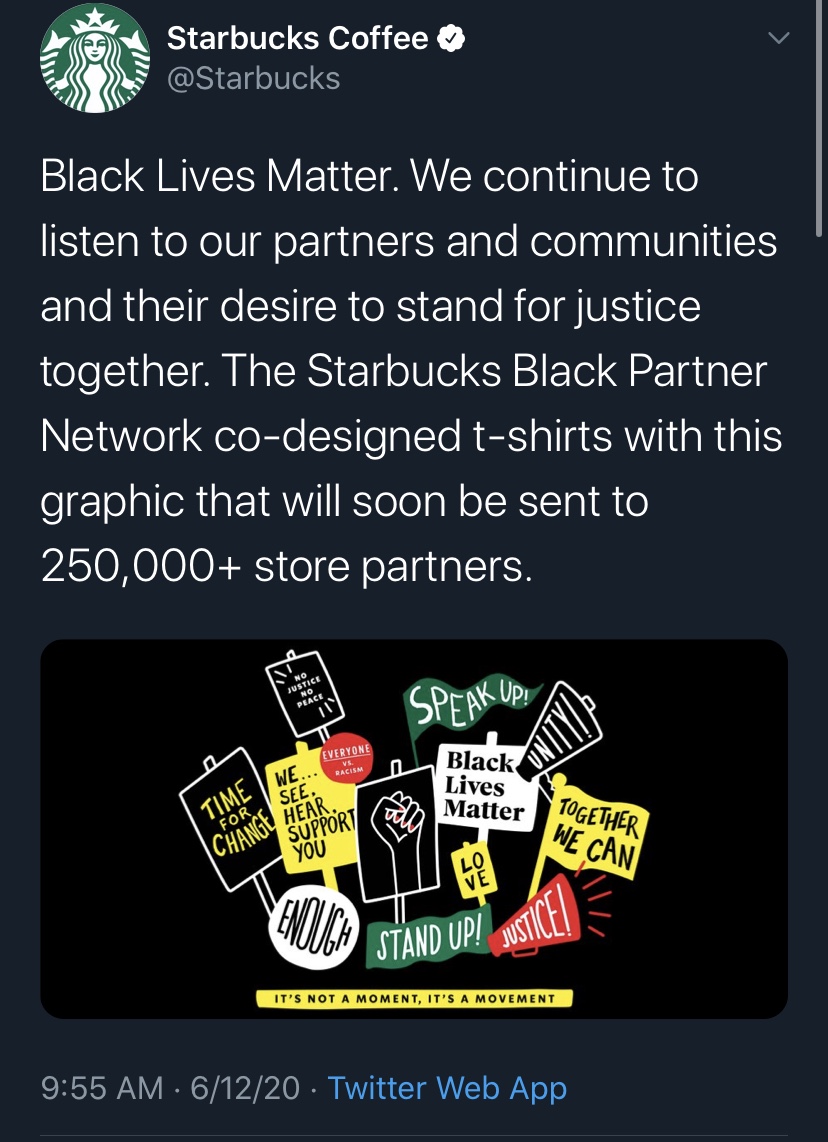 Follow Hip-HopVibe.com on Twitter and Instagram @HipHopVibe1.