By Yuriy Andriyashchuk
Hip-HopVibe.com Staff Writer
R&B star Summer Walker has been on and off with super producer, London On Da Track. They've broken up plenty of times since they first got together over a year ago. The most notable breakup was last October when she brought on London to the stage during her show in London, England.
There has been rumors circulating for a while that Walker is pregnant by London and has a baby bump. The Atlanta singer has now confirmed the pregnancy as she has just showed off her bump on her Instagram feed.
Walker also adds on to the list of baby mamas London has. Last year, she publicly argued with one of them on Instagram. The other one recently revealed that Walker was pregnant before this announcement. We'll see if Walker and London's relationship lasts for good this time, though.
Walker and London also collaborate frequently musically. Last year, London produced much of her debut studio album, 'Over It.' Notable hits include "Come Thru" feat. Usher and "Stretch You Out" feat. A Boogie Wit Da Hoodie.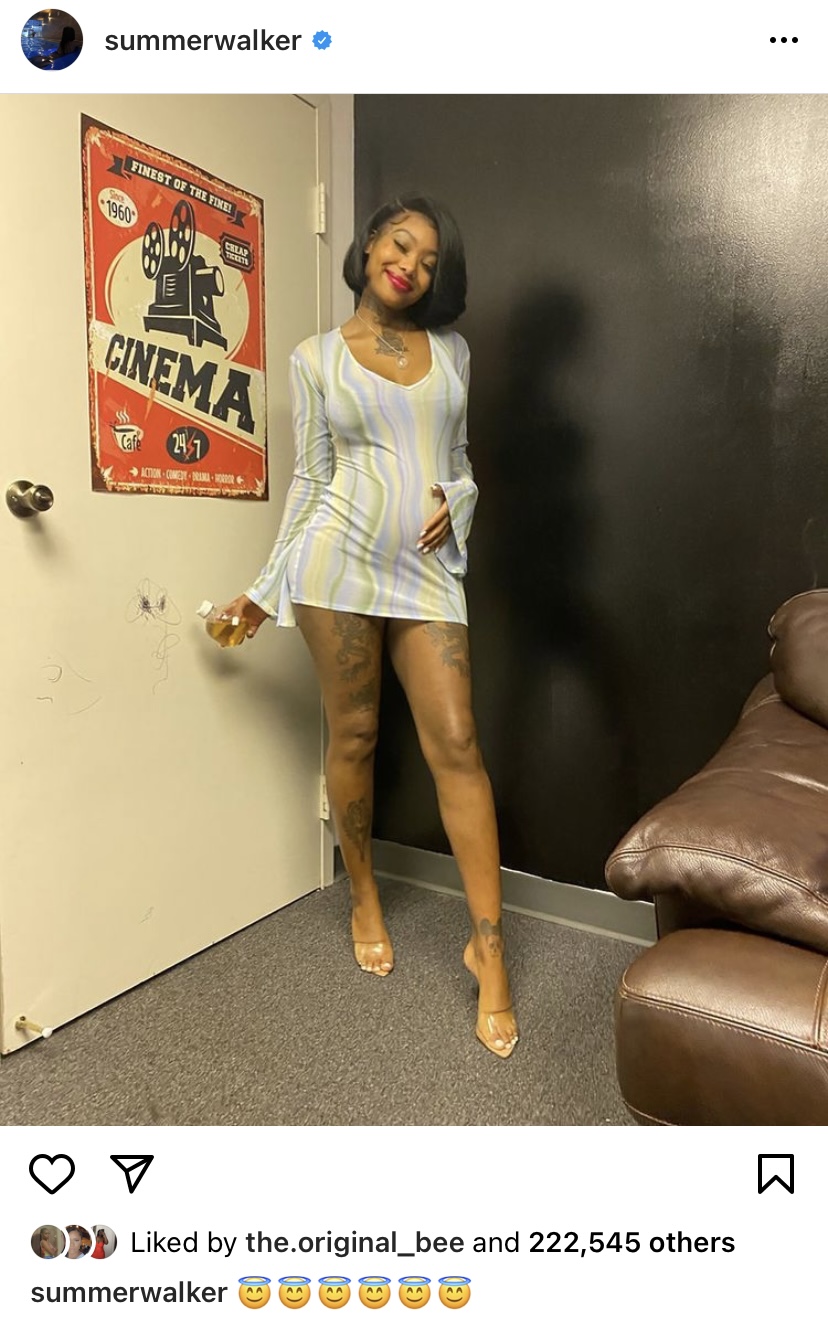 Follow Hip-HopVibe.com on Twitter and Instagram @HipHopVibe1.