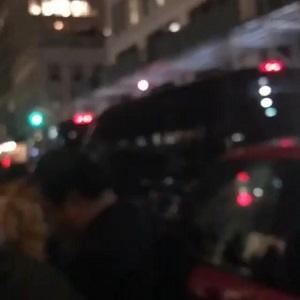 By Ahsinet Monee
Hip-HopVibe.com Staff Writer
Honestly, for most of R. Kelly's career, he has faced accusations about sexual misconduct. Due to his ability to make a hit record, R. Kelly never endured much fallout from the accusations. When the #MeToo movement hit, R. Kelly was unable to escape that backlash.
Streaming services, such as Spotify, removed R. Kelly's music from the top playlists. But, fans, and members of the industry, showed Kells their support. Outspoken rapper, 50 Cent, famously spoke out on R. Kelly and the late XXXTentacion's behalf, saying neither were convicted.
However, Lifetime still went forward with their #survivingRKelly docuseries. The premiere event for the show was tonight, but it ended before the show aired. A gun threat was called in, so the police shut the event down, and people evacuated, and now the venue has released a statement.
Watch the entire video below:
Read Neue House's statement below:
Follow Hip-HopVibe.com on Twitter @HipHopVibe1.