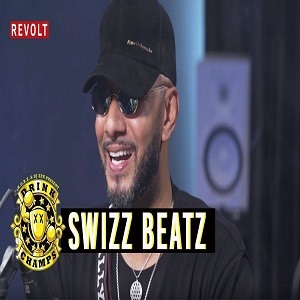 By Yuriy Andriyashchuk
Hip-HopVibe.com Staff Writer
One of the top producers of all-time is Swizz Beatz, as he emerged during the era when producers owned it. The popular beatmaker also made a name for himself as a successful businessman. In his early days, he took over Ruff Ryders, and soon made history.
Swizz Beatz produced for Jay-Z on his Hard Knock Life album, delivering some classics. This was the same year he produced DMX's first two albums, both of which went multi-platinum. Before long, he also had Eve, Cassidy, and his Full Surface label.
Recently, Swizz Beatz stopped by "Drink Champs," where he sat down with N.O.R.E. and DJ EFN. In the middle of the interview, Angela Yee walked in. The conversation was about Swizz's business moves, his legacy, his battles, Timbaland, Just Blaze, Pharrell, and Dr. Dre, along with Alicia Keys and Mashonda.
Watch the entire interview below:
Follow Hip-HopVibe.com on Twitter @HipHopVibe1.