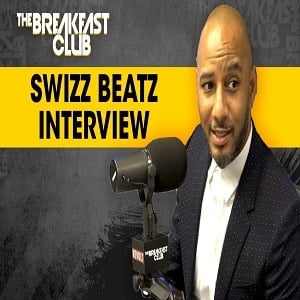 By Jay Rich
Hip-HopVibe.com Staff Writer
Much is often said about the business acumen of Jay-Z and Diddy, and it is deserved. But, as Q The Question often says, there are numerous moguls who once dominated hip hop. Recently, more props have been given to Jermaine Dupri, but Swizz Beatz is a big one, too.
Swizz Beatz was investing in art, long before Jay-Z was talking about it, and he has his hands in just as many businesses. The difference, though, is that Swizz Beatz is second generation, and got an earlier start. Still, twenty years later, Swizz Beatz is still going very strong.
Recently, Swizz Beatz flew into NYC to Power 105.1, so he could sit down with "The Breakfast Club." Definitely, with DJ Envy in the house, it was a Swizz Beatz business conversation, along with Angela Yee, and everybody knows Charlamagne wants to know. While there, he also spoke on Godfather of Harlem, DMX, posse cuts, and more.
Watch the entire interview below:
Follow Hip-HopVibe.com on Twitter @HipHopVibe1.