The ongoing debate about whether people would take dinner with Jay Z or $500,000, continues to live on. This topic has heated up on Twitter over the last few weeks, as users continue to make the case for why each option is the better one.
Many feel that Jay Z's wisdom as a businessman will help people make more than $500k, while others simply want these funds instantly. Now, TIDAL, the popular streaming outlet that Jay Z bought for $56 million in 2015, but sold his majority stake this year, is weighing in.
TIDAL simply tweeted "Take the $500k." Users in the replies quickly began to agree, as they cite how the platform that worked with Jay Z, even agrees that taking the $500k is the smartest decision here.
Check out Twitter reactions to TIDAL choosing $500,000 over dinner with Jay Z, below.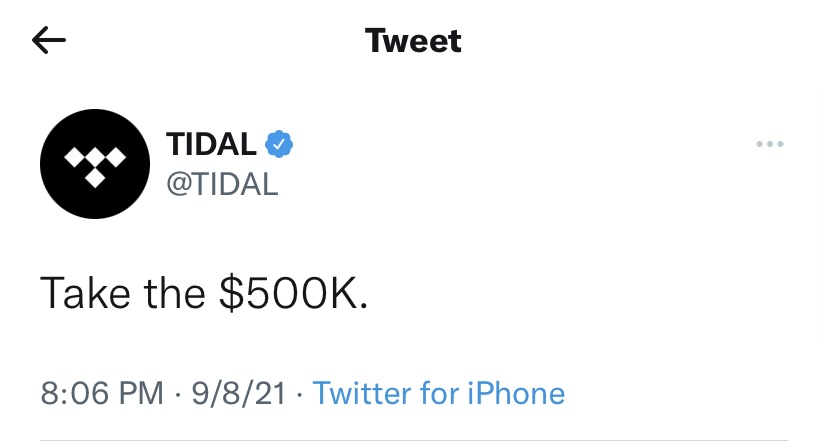 Not Jay-Z calling y'all broke. 😂😂😂😂 pic.twitter.com/LcroPsKdhd

— Will (@WilliamRichJr) September 9, 2021
LLC twitter about to be in shambles lmaoo pic.twitter.com/VzQ4sLuhsd

— Brian 🇩🇴 (@DRPlatanero) September 9, 2021
Members of dinner with Jay Z Twitter : pic.twitter.com/ZSFmktYs4Z

— Barraco barner (@shegotasoftlife) September 9, 2021