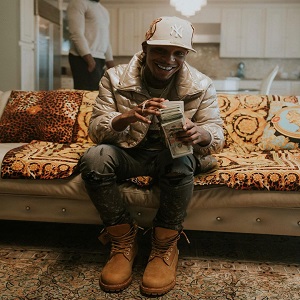 The past decade has seen North Carolina rise to the forefront of the rap game. Raleigh, the state capital, is getting in on the action, too. At the capital, Toosii is representing, signed to South Coast Music Group.
Last week, Toosii dropped Thank You For Believing, his new mixtape, to much fanfare. In the days, since then, Toosii has made major plans. Now, Toosii is preparing to hit the road, at the end of the year.
On October 21, Toosii will launch the Thank You For Believing tour, in Tampa. The event will launch at Jannus Live, in the city. Toosii will conclude the tour, on November 27, in his hometown of Raleigh, at The Ritz.
See the Thank You For Believing tour dates below: