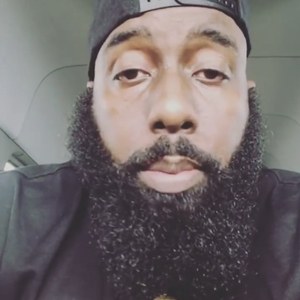 By Yuriy Andriyashchuk
Hip-HopVibe.com Staff Writer
Trae Tha Truth has always done amazing things in the community for his hometown of Houston such as helping the less fortunate and with hurricane relief efforts. Now, he's continuing to make a major difference for high school students in the area.
Trae took to Instagram to say that he found out students at Booker T. Washington High School couldn't graduate for different reasons with the main concern being them not affording to pay for caps and gowns. This was the case for other schools as well. Trae said he found out 13-15 students had this issue at Booker T. and he decided to head over to the school. He felt that something like this shouldn't stop students from graduating so he wanted to show love by surprising them and helping them out.
"That's something new to me. I think people are supposed to be able to graduate regardless, but the fact is they can't. So, I'm [going to] pop up and surprises them. I'm gonna take care of them. Make sure they walk across that stage. It's all love. We are one."
Trae took care of their student fees and decided to head over to North Forest High School to make the same difference as well. Salute to Trae for always doing his best to make an impact in Houston. Check out videos from his Instagram detailing his efforts to help graduating students in his hometown.
Follow Hip-HopVibe.com @HipHopVibe1.