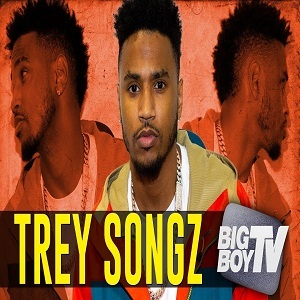 By Yuriy Andriyashchuk
Hip-HopVibe.com Staff Writer
It's easy to forget how close Trey Songz and Drake were, at one point, as they have gone in different directions. In 2009, Trey Songz was one of the biggest names in music. Meanwhile, Drake had incredible momentum, and was breaking through.
Drake signed with Young Money, instantly giving the Cash Money offshoot some credibility. Despite being close with Lil Wayne, Drake was much closer with Trey Songz. The two made "Successful," an anthem for the ages, for the dreamers.
Trey Songz recently visited Big Boy, at Real 92.3, in LA. Given how close he and Drake are, Big Boy asked Trey Songz why he never signed Drake, and Trey admitted he didn't have the means, and that he didn't get it, at the time. Before he left, he also gave his opinion on 6ix9ine, someone he has shown support for.
Watch the entire interview below:
Follow Hip-HopVibe on Twitter @HipHopVibe1.