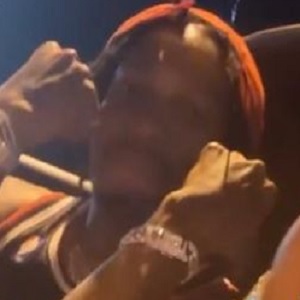 Trouble popular Atlanta rapper gets shot and killed at age 34
Trouble was once predicted to be the next Atlanta rapper to blow up. Early in 2012, Trouble dropped his December 17th mixtape. The project was met with strong reviews. When Trouble dropped the single, "Bussin," he ended up taking the streets over.
Trouble would fade from the spotlight. During that time frame, Trouble revealed he got shot. Fortunately, Trouble was doing fine. After that, Trouble began working with Drake and it looked like he was going to sign with the OVO label.
Trouble began dating Alexis Skyy, in more recent years. The back and forth Trouble and Alexis Skyy have had has made him bigger headlines than his music. When Trouble and Alexis Skyy were dating, the two often shut down social media, sharing wild parties on social media. Unfortunately, Trouble and Alexis Skyy did not last, as a couple. As a result, Trouble has been back on the market. Last night, Trouble was out partying. His last video was Trouble turning up to Future. Sadly, Trouble would get shot and killed, right after turning up in his car.
Source: Baller Alert
Trouble popular Atlanta rapper gets shot and killed at age 34