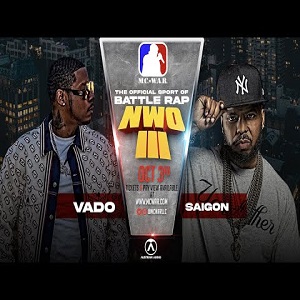 There are many similarities Vado and Saigon share. At one point, both rappers were projected to be the guy to put NYC back on the map. Later in their careers, both rappers did reality TV, for a little while.
Most-importantly, Vado and Saigon are both true emcees, real lyricists. Because of this, these two are natural battlers, and they're putting it to the test. Along with several others, they will be in Atlanta, next week.
Vado and Saigon will be battling, in Atlanta, on October 3, in MC War. This pay-per-view battle will see many big names present. Also battling is Charlie Clips and Oun P, Swave Sevah and Bigg K, and Big T and E-Ness.
Meanwhile, music will be provided by DJ Kay Slay, DJ Scream, and DJ Razah.