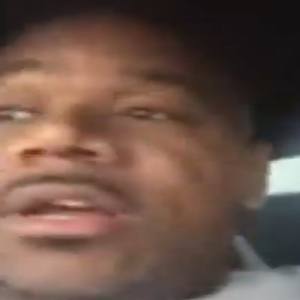 By Yuriy Andriyashchuk
Hip-HopVibe.com Staff Writer
Blueface has been buzzing out of LA since 2018 with singles such as "Bleed It" and "Thotiana." Those resulted in a huge cosign from Drake. He appeared on The Breakfast Club this week and Charlamagne Tha God, Angela Ye, and DJ Envy said that his situation was him being involved in three record deals which includes Cash Money West. The rumored labels included Republic Records on a distribution deal and Universal Music Group. It's also rumored that he is involved in one of these labels on a 360 deal.
Wack 100 signed Blueface to Cash Money West and is denying these claims. He said he will never allow his artists to be on 360 deals.
"For the record, no artists on Cash Money West in a 360 deal," says West. "I won't even allow that shit, n***a. It's not going to happen…I got the blessing to continue a legacy based on something they built, cause they trust my hand and trust my judgment."
Wack added that all Blueface knows is him. He pays Blueface's checks, handles his business, and that the world will know who he is as an artist.
"The f*ck else he supposed to know. I do know this. The world gon' know who he is. We got a m*therfuckin' machine behind us called Cash Money."
Wack thinks that anyone who thinks Blueface is involved in three deals are "stupid m*therf*ckers." It'll be interesting to see what other information comes to light regarding Blueface's full contractual agreements/deals. Check out Wack 100 addressing Blueface's record deal situation below.
https://youtu.be/WIxsvSj7pMM
Follow Hip-HopVibe.com @HipHopVibe1.