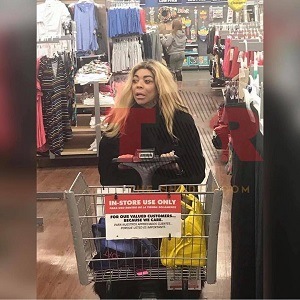 By Bossyy
Hip-HopVibe.com Staff Writer
Embattled talk show host, Wendy Williams, has really been going through it, over the past few months. When the year of 2019 began, she wasn't even doing her show. There were rumors suggesting that she was in rehab.
Once Wendy Williams returned to her show, she confirmed that these rumors were indeed true. The entire time, Wendy Williams has faced rumors of her husband cheating on her. Adding to that, there are claims that he actually has a baby with this other woman.
While those rumors are being reported as true, Wendy Williams is said to be taking another break from her show. Meanwhile, she was spotted, by some people who ran into her in Walmart. They took a photo of her, using the electric in-store wheelchair.
Source: The Shade Room
Follow Hip-HopVibe.com on Twitter @HipHopVibe1.