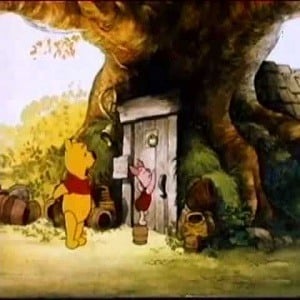 By Tamantha
Hip-HopVibe.com Staff Writer
Everything previously thought about Winnie The Pooh will probably be overlooked by this. By this age, the kids who grew up watching "Winnie The Pooh" realize it's just a cartoon. But, this cartoon was the childhood of most kids who grew up in the 1990s.
Winnie The Pooh was so kind and gentle and had a voice that was simply unforgettable. That voice happened to be a man who has a life of his own and once had a wife. The wife in question is now his ex-wife and she's not on good terms with the man.
Jim Cummings is the man who provided the Winnie The Pooh voice for the current generation. His ex-wife is making serious accusations about her onetime husband. She is accusing him of rape, animal abuse, and having a drug addiction, according to recent reports.
Source: Love B Scott
Follow Hip-HopVibe.com on Twitter @HipHopVibe1.