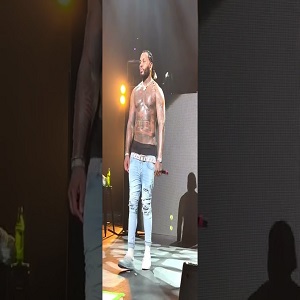 Woman goes viral for claims that Kevin Gates came out
Kevin Gates often sparks rumors about what his preferences are. While he often speaks on his relationships with women and pleasing women, he makes off the wall comments. In all likelihood, Gates does this for the sake of going viral. A lot of fans take what he is saying to heart, though. Now, a woman claims to have been a bartender at a club show Gates did, and she says he came out there.
Kevin Gates began making major noise in 2012. Back then, he was a mixtape rapper from Baton Rouge, who was making noise. During that time, Gates signed with 300 Entertainment and began releasing retail projects. In 2015, he released "I Don't Get Tired," which became his first song to get radio rotation. After that, Kevin Gates dropped "2 Phones," which became a hit single during the first half of 2016.
Kevin Gates recently had people questioning what his preferences were. In addition, a freestyle from Gates made it seem like Dreka left him for a woman. For weeks, people tried to get the details of that situation straight. Now, Kevin Gates has to contend with a woman who made up a rumor about him. On Twitter, Gates is trending, as people are questioning whether he likes men or women. It turns out, a woman on Facebook said he came out during his concert, tonight. Not only is there no video footage to prove this, but the woman has also since removed her Facebook post.
Woman goes viral for claims that Kevin Gates came out