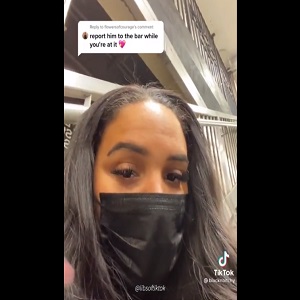 On TikTok, a woman detailed what she described as a terrible date. Considering herself as "racially ambiguous woman," she said her date asked her if she was black. Due to this, she refused to answer the man's question.
The woman said she elaborated that she had a previous date, where her race was questioned. When she told the man her race, she said that date went bad. After telling this to her current date, she said the date was ruined.
From there, the woman said that she took action. Once the date was over, she found out where the man worked. She called the firm where he worked and reported his actions to HR, drawing much backlash from Twitter.
https://twitter.com/libsoftiktok/status/1475569247493378053?ref_src=twsrc%5Etfw%7Ctwcamp%5Etweetembed%7Ctwterm%5E1475569247493378053%7Ctwgr%5E%7Ctwcon%5Es1_&ref_url=