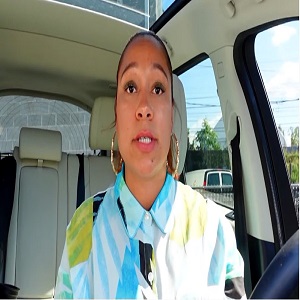 Woman went to Dominican Republic for BBL and kidney was stolen
Nearly five years ago, Drake dropped "Nice For What," to pay homage to the ladies. While his message to women was to love themselves for who they are, that is not the current culture. Over the past decade and a half, it's been about women having a big this and a big that. As a result, women are going out and having work done to their bodies.
Over the years, there have been women who have lost their lives trying to get work done. Infamously, K. Michelle shared how her plastic surgery put her in the hospital. When she appeared on "Love & Hip Hop Hollywood," K was on the show with her IV. This followed years of K. Michelle being on "Love & Hip Hop Atlanta," insisting that her body was all natural. Ultimately, having that kind of work done is not worth it, and one woman fully explained why.
There is a woman who shared a video where she detailed what happened to her friend. Apparently, this woman's friend wanted to have some work done. Clearly, she wanted to have the thick body style. As a result, she looked into getting a BBL. After that, the woman found a "deal of a lifetime" to get her BBL for $3,500 in the Dominican Republic. However, her friend issued a warning to anyone going out of the country for cosmetic surgery. According to the friend, this woman went to the DR for a BBL, but ended up having her kidney stolen.
Source: Black Enterprise
Woman went to Dominican Republic for BBL and kidney was stolen