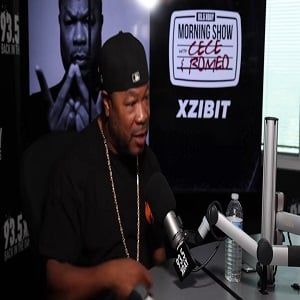 Xzibit's estranged wife living in the family home with new boyfriend
Xzibit was once on the verge of being the next West Coast rapper to take over the game. Despite being signed to Loud Records, Xzibit was close to Dr. Dre. As a result, Xzibit had Dr. Dre produce his 2000 album, Restless, which was the biggest album of his career.
Xzibit became best known as the host of "Pimp My Ride," which aired on MTV. The show debuted in 2003 and Xzibit quickly became a fan favorite. Fans enjoyed Xzibit cracking jokes, while people got their ordinary, or subpar, vehicles tricked out.
Xzibit returned to the music, full fledged, after the MTV era ended. During this time, Xzibit dropped his album, Napalm, and did projects with Demrick and B-Real. In 2016, Xzibit began playing on FOX's "Empire" in a starring role. Xzibit played this role until 2018, when his character fell at the hands of Terrence Howard's main character. After that, Xzibit's personal life began being hit with turmoil. His marriage to his wife, Krista Joiner, went downhill.
Xzibit is now claiming he is on the verge of losing everything. Meanwhile, Xzibit's estranged wife, Krista Joiner, is demanding spousal support. Facing a shortage of cash flow, Xzibit said Krista is living in his $3 million home with her new boyfriend, and his children. Not only is Xzibit accusing Krista of living in his home, he said she also leased a Bentley in his name. Currently, Xzibit claims he is enduring hard times, having lost money due to COVID-19, and having not worked in Hollywood since 2019.
Source: TMZ
Xzibit's estranged wife living in the family home with new boyfriend