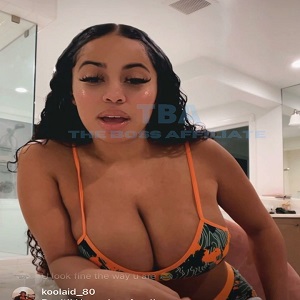 This year, Yasmine Lopez has risen to notoriety, in the game. She rose to fame, via "One Mo Chance," but has stayed there, as an industry figure. Early this year, she led people to believe she and Trey Songz were dating, and now she has had a baby with Trevon Diggs.
Chinese Kitty spoke out, after Yasmine Lopez gave birth to Trevon Diggs' child. Kitty did an interview with Angela Yee, where she blasted Yasmine. She said Yasmine was on her Instagram "Close Friends" list, when she, Kitty, was dating Trevon Diggs, only for her to then have his child.
A few days ago, Yasmine Lopez responded to the claims that she stole Trevon Diggs from Chinese Kitty. First of all, Yasmine said she didn't steal her man from anyone. Without naming names, she responded to Kitty, saying Diggs never said he claimed her, so she didn't steal anyone's man.