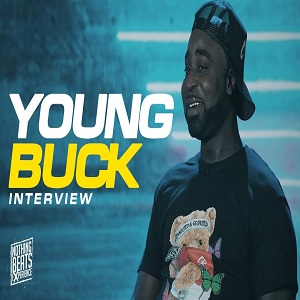 Young Buck finally speaks on Juvenile saying he hates him
Young Buck is one of the enigmas of the 2000s hip hop. On a mainstream level, Young Buck was the first rapper from Tennessee to truly dominate radio. However, his journey was not the typical one. First, Young Buck spent years around Cash Money Records. After that, Young Buck joined forces with 50 Cent, joined G-Unit, and took over.
Young Buck officially rose to fame in 2003. Already, 50 Cent had success with his single, "P.I.M.P," but he decided to issue a remix as the official single. On the remix, 50 Cent featured Lloyd Banks and Young Buck, as G-Unit, alongside Snoop Dogg. Alongside the biggest rapper in the game, and a legend, Young Buck got on the track and did his thing.
Young Buck was a part of G-Unit, as 50 Cent introduced their Beg For Mercy debut. As a result, Young Buck emerged as one of the biggest rappers in the game. After that, Young Buck released his debut album, Straight Outta Ca$hville, via G-Unit/Interscope Records. Officially, Young Buck released "Let Me In" as his debut single, with 50 Cent. In the music video, Juvenile made a cameo. Before G-Unit, Young Buck was a part of Juvenile's UTP. However, two years ago, Juvenile actually said he hates Young Buck. In his interview on Nothing Beats Experience, Young Buck spoke on this. Buck told the history of Cash Money, G-Unit, 50 Cent, Juvenile, and Juvenile's beef with him.
Young Buck finally speaks on Juvenile saying he hates him