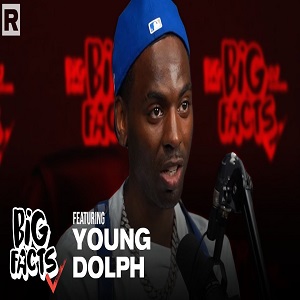 In Memphis, Young Dolph did his thing, and made people pay attention to him. He took unpopular stances and became popular, anyway. The year of 2017 was his breakthrough year and Dolph hasn't looked back, since then.
Young Dolph is now a force in the game and he did things his own way. While Dolph did get the chance to land a major deal, he still chose to stay independent. Dolph did his major deal with EMPIRE Distribution, the biggest independent label in the game.
Recently, Young Dolph spoke on the "Big Facts" podcast, with DJ Scream and Big Bank. Their conversation touched on rappers retiring, before speaking on Gucci Mane. This led to Dolph talking about his choice to remain an independent artist and much more.