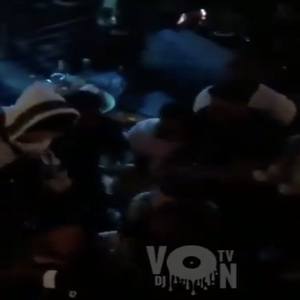 By Yuriy Andriyashchuk
Hip-HopVibe.com Staff Writer
Young Dolph continues to dominate as one of the hottest independent artists in the game as he recently released his "Role Model" album which featured the hit single "Major" featuring fellow Paper Route Empire artist Key Glock. He's currently on his Role Model Tour which lasts until February 10 in Milwaukee.
Dolph was at a club tonight and drama followed his way. A man supposedly tried to snatch his chain. That plan failed as the man was instantly met by Dolph's crew who stomped him down as Ella Mai's hit single "Trip" played in the background. Nobody's had the audacity to try Dolph like this so far in his career so expect his entourage to accompany him to more events.
Check out the man's failed attempt to snatch Young Dolph's chain below.
https://www.instagram.com/p/BsHm5p7gNWR/?utm_source=ig_web_copy_link
Follow Hip-HopVibe.com @HipHopVibe1.