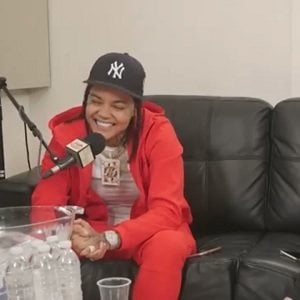 Towards the end of 2018, social media's favorite couple, Ari and G Herbo surprisingly broke up. While the Chicago rapper hadn't been making much noise, outside of online, people loved Ari. The people especially loved their baby boy.
But, G Herbo was rumored to have left Ari for Fabolous' step-daughter, but nothing was confirmed. Ultimately, G Herbo went public with that relationship. Meanwhile, Ari began flirting with Young M.A, on social media, until they finally met up.
A year later, fans still don't know what went down with Young M.A and Ari. These two continue to play the game, too, but Angela Yee wanted to cut the crap, and find out what was going on. Again, Young M.A played it cool, but said Ari was the one who hit her up, via Instagram DMs.