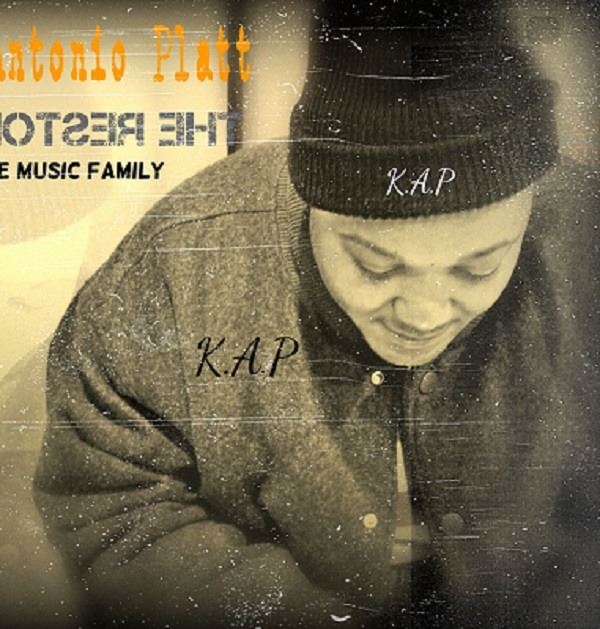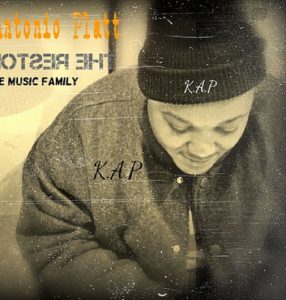 Being around this hip hop culture for so long has afforded the opportunity to see the game change. A lot of older people have looked down on this digital age. But, in actuality, this era has been great for hip hop because of all the talent that has emerged with no filter.
This digital age is what allowed KP The Phenomenal to emerge. Although he is originally from New York, KP discovered his love for music in the South. At different times, KP has called both North and South Carolina home, primarily Kenly in North Carolina.
With his career taking off, KP The Phenomenal talked to Hip Hop Vibe about his plans for this rap game. Please welcome him as Hip Hop Vibe's latest On the Rise feature by reading his interview.
Read the entire interview below:
At an early age, you relocated from Mount Vernon, New York to South Carolina, why did your family relocate? Relocation was prompted by a job opportunity for my mother, that provided a successful lifestyle. Better employment and more security in a family oriented community to assist with raising me. South Carolina is the home of my maternal great-grandparents. So, essentially, we were returning home.
Without going too deep, can you talk about some of the personal problems you endured as a youth? One of the most deeply rooted problems would have to be growing up as a fatherless child, biologically. I didn't even truly acknowledge the damage until I had grown into adulthood. I missed my mother not being around as much as I wanted due to her working several jobs so that she could provide the necessities as well as my wants. Solitude erupted some demonic actions. I was comfortable and used to being alone, as an only child for ten years, I still am. We are all affectionate yearning creatures, whether we are honest with ourselves or not. I was always trying to fit in, and able to blend but not accepted overall. So if I wasn't with my Great Grandmother, Great Aunties, blood cousins or only two friends, I was happily solo. Though painfully longed to be apart of something larger, didn't know what or why, wanted to be "cool". Low self -esteem was a big stumbling block, females didn't invest anytime in getting to know me because I was fat and didn't wear name brand clothing. Always nice gear, but not name branded. The pain and lack of understanding of why some of my favorite relatives were drug addicts, plagued me. The final one, I have to say the boredom of being in school, not feeling or being challenged and unable to do anything about it, except perform like I was instructed (which resulted superlatively in my academics) and suffer in silence mentally.
What is the biggest lesson you learned from growing up in a single parent home? The biggest lesson for me that I ended up learning was to be myself, that's who I was born to be. The most important being; treat others how you want to be treated, and if you can't help any body stay out of their way so that you sure can't hurt them either.
As an independent artist, you have definitely made your rounds, how do you manage to stay so connected? I give an earnest whole-hearted effort to remain humble, respectful, and conscience. I know who I am, and that's who I showcase. Treating others how I want to be treated, if they can't deal then we don't. Embracing and living out my purpose, basically.
Among the people you have worked with is Cardiak, how did that come together? Honestly. There is no relationship between the producer and myself, yet. I "reckon" the appropriate crediting should be "jacked from Cardiak" instead of "produced by". Strictly respectful, and promotional usage of one of his pieces that I had heard on someone's vlog as one their background tunes. It moved me, I had to have it, I researched until I found it, laced it and thought no more about it. When I finally decided to push forth with The K.A.P Tape (which was still at the time a laughable idea to me) I attempted to reach out, afterwards to ask permission to utilize his work, publicly, and give proper credit, no response. I took it upon my self to give the credit where I felt it was clearly deserved and paid homage to that Brother to say thank you.
What is it about hip hop that attracted you to the culture? I should ask, how could I not be attracted to the Hip Hop movement/culture? Simply, the allure of the stories, lessons, ability to evoke raw emotions, LOVE, unity, and I could ramble on. Personally, I love seeing the positive ways the WORLD is affected by the movement. I travel around it, the world as we know it, seeing, feeling and experiencing it. Bulgarians who will probably never get to leave their country, are happily having break dance, and freestyle battles, Hip Hop induced pure pleasure. In Bosnia, the famished youth of the "streets"- wanting pictures, and to kiss "The King's" hand and treat him royally, Hip Hop induced pure pleasure in the midst of evident suffering. That being on the same inspirational level as any organized thoughts or beliefs, such as religion, or the effect of the name of God(s)=(LOVE), to me in purity…. How could I not be attracted to the Hip Hop movement/culture? How could anyone not be?
Honestly, everybody is a rapper, or trying to be one, what separates you from the others? "If I can do it, anyone can." "Just trying to live, not trying to hurt nobody." What separates me from others? I am not rapper. I do manage and oversee operations and productions of a few artist that I work with. Making preparations to one day make a living off of managing, developing, promoting ,and recording artist that feel they are in need and request those services. I actually had to look up the definition once this question was posed to me from you. I fit none of those descriptive words, when Googled. I do agree; that I too hear quite a bit of my brothers and sisters, particularly of the younger influential persuasion, chanting that same claim. So be it, whatever gives them hope and keeps them productive. I am not a rapper.
Can you talk about your project, The K.A.P. Tape? Co-written, and performances by Cory Purvis, Allen Ferguson (All3n F.), and Ms. Katrina Platt (my Mother, Alumni of NC A&T, and a band director by profession). Engineered by, The Emmy award winning, Mr. Ted Etheridge at Music Box Studio, Elm City, NC. The Katrell Antonio Platt Tape (K.A.P. Tape) – The Restoration. Short, simple, and sweet collection of tracks from me, Katrell Platt, also known as "Katrell The Phenomenal," or Trell as my family calls me, to the world. I always wanted to do this one day, before all the hype, put out an album. So Cory, Allen, Ted, Ms. Platt, and myself put our abilities together, did it. Huge contributions and stellar performances by Cory Purvis, Allen Ferguson (All3n F.), and some eloquent accompaniments from my Mother with Ted's flawless engineering and 20 plus years of experience, brought this long awaited dream to reality. Lounging and honest music, nothing less.
What tracks are the most-significant to you on this project? Every last one of them are significant to me, none more than the others. We were equally involved and passionately driven all the way to the last note of the project. I can say that I am beyond elated that Leon Sylvers IV (@IV_SB) did give his blessings for the – three we paid homage on to him – proper production crediting allowance, to be to him prior to publishing. The one and only, Californian producer SB from After Ours Music. What made the project even more special to me, as a whole, is that Mr. Sylvers actually checked out the music and offered genuine feedback of approval as welll as the areas for improvement. Most definitely the most rewarding has been the reactions from family, friends, and supporters who have been following my sounds growing with me from just a hobbyist. Which shan't be for too much longer, musically. Did I answer your question?
In addition to your own music, you also have Fast Life Music Family, can you talk about that? Fast Life Music Family, FLMF, is a conglomerate, conglomeration, or what have you. I just was discussing this with one of the founders, about who we are as a brand, where are we going, and what must we do to accomplish our tasks. A conglomeration, we all have our own goals/motives, and moving pieces/parts of the puzzle, but working together, banded, to achieve one. We'll just continue working hard and then show you all what that is, the best way to sum it up. The concept of FLMF is founded by Benjamin "Boss Blacc" Davis, alongside Sean Oliver and expanding rapidly.
Can you leave us with your Facebook, Twitter, and Instagram so fans can follow you? Of course. Please reach out to me and lets interact, develop, and be productive; My Facebook is Katrell The Phenom. Can Follow on Twitter – @KPThePhenomenal. Found out more on Wix and About.me/Katrell.Platt. Email me [email protected].
Thank you for this opportunity and I am appreciative of all things in the name of love.
Follow K.B. Tindal on Twitter @KBTindal.