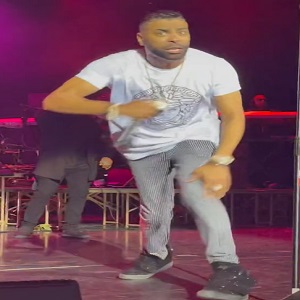 The world knows Ginuwine best for "Pony." Still, he has other hits under his belt. Anytime he is performing, this is the song the people flock to, it's the one that changed the culture.
Ginuwine ushered in the "Timbaland sound" and had a solid run. For seven years, he consistently dropped albums that topped the charts. Along the way, he made singles that dominated radio.
A legend, Ginuwine has now shifted to the legacy portion of his career. He stays booked performing his catalog of hits and he is always on the road. During a recent performance, the fans noticed his skinny legs, leading to TikTok jokes.